My name is Hans Keeren and I am an SEO specialist based in Amsterdam and Amstelveen. I have done SEO and Digital Marketing for big brands, small businesses, webshops and international clients.
Optimizing a website for SEO is done to get more traffic and to reach potential clients. I can help you with better SEO so your company receives more traffic and becomes a real customer magnet.
Looking for an SEO agency in Amsterdam?
Companies want to rank high in the organic search results of Google. That is because
organic results receive more clicks than the paid results.
But how do you score high in Google? My SEO agency can help you with that.
The right combination of SEO texts, Technical SEO, internal linking and SEO link building ensures top positions.
At least if you do it right. And that is what I do.
Why I do SEO?
It is a combination of things that attract me in SEO. When I came into contact with Search Engine Optimization I was sold.
This is why I like it so much:
The analytical aspect of search engine optimization. I still have to analyze the competition time and again to ensure that my client stays number 1.
The competitive aspect of SEO. In a Google top 10 you often compete with 10 other SEO specialists. That creates a certain tension. I
love that.
Happy clients if you have increased their turnover. Because, let's be honest. The human aspect is also an important part of search engine optimization (SEO).
This is a review I received for my SEO work. It's from a client who came to me after his web builder messed up his site. His SEO traffic had fallen to a very low point. You can check this review in Google Maps. It's there too.
"Hans saved my income after a website builder made sure my site had dropped 20 pages. 
It is very nice to work with Hans. Good communication, he feels your business.
Super recommended !! "

 

Philippe Marx – Marx Auto Airco Service
My clients
I have helped many clients with SEO and digital marketing in the last 11 years. I have grown companies and I have pulled companies out of the mud.
As an SEO specialist you have to be aware of everything: just technology is not enough,
just as SEO texts and link building are not enough.
As an SEO specialist, you need to know where the customer's issues lie and build on them.
I find it an annoying word but as an SEO specialist you must have a "holistic approach".
These are my SEO and digital marketing customers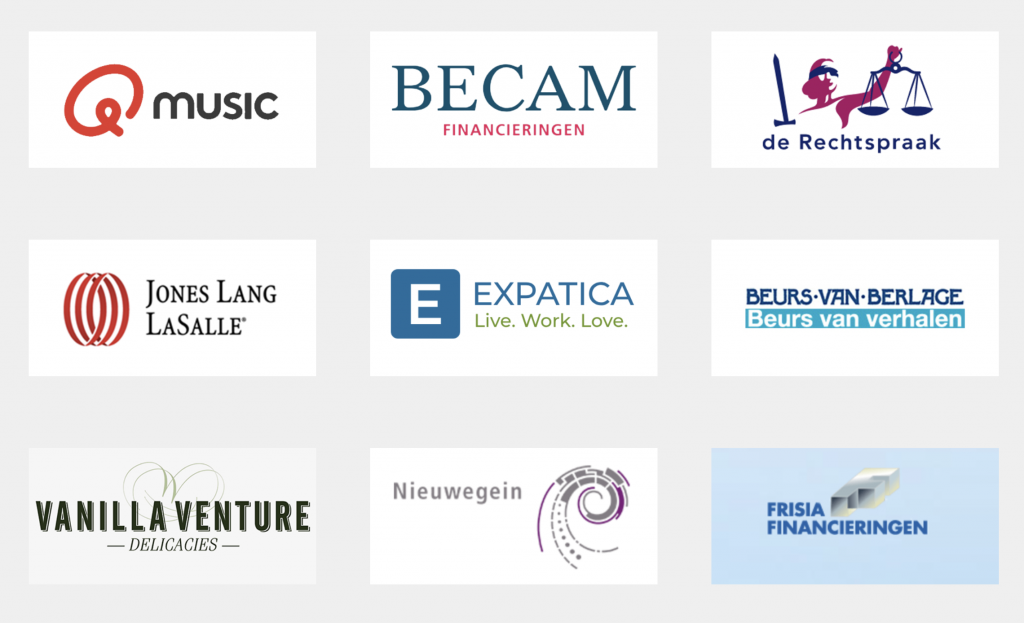 SEO in Amsterdam by specialist Hans Keeren
The SEO image below is the organic traffic of a website. First the site had about 20 visitors a day. Later in the month the number of visitors was around 50-60 a day.
The work I performed to
achieve this were:
Optimize website technology
SEO writing: rewriting existing pages according to my SEO standard
A little bit of SEO link building
Optimizing internal link structure
Would you like such a result with your website? Then contact me. We can then have a Skype conversation and handle your situation.
Training
In addition to SEO advice, I also provide SEO training. On my training page you will find
information about the next training. During my training I share many SEO secrets so that you can do SEO yourself at the end.
Issues that I have dealt with in the past during my training:
SEO copywriting
Keyword research
Link building
Content Marketing
Site architecture
Internal linking
SEO Advice
But you can also hand over your SEO advice to a real SEO expert. The SEO work that I can perform for you are the following:
Keyword research
I ensure that your website scores on as many keywords as possible. You do that by conducting thorough keyword research. The result of such research is that you are not so dependent on one keyword but that you spread your SEO risk.
Setting up your site architecture for search engine optimization (SEO)
Searchers search in a certain way in Google. You can organize your site in such a way that Google likes it more than any other website. I can help you with this SEO work.
Technology for better results in the search engine
I ensure that your website meets all technical SEO requirements. A poor technical site can be a huge dampening factor for your SEO results. If your technique is not in order then you possibly have a huge gap with your competitors. With SEO technology you should think of:
Page speed
Mobile friendliness
Crawling and indexing
Technical link building
Scheme Markup code
And much more
Content and writing
Writing for SEO is different from writing for people. Despite the fact that there are SEO
specialists who claim otherwise. I can see immediately from an SEO text whether
I can quickly create a better text or that the process takes a little longer.
Link building
Links are important to score high in the search engine. SEO Linkbuilding has become a bit more complex, but it still works. I help companies in very competitive environments with link building. It's working!
More website visitors means more leads and more customers
Why do you want to hire an SEO specialist? Usually to rank higher in Google and to attract more visitors. However, with SEO you have to focus on the right keywords. Otherwise it is a race to the bottom. It is therefore important that an SEO specialist is well-informed about your target group and knows exactly which keywords to use.
Since I have more than 11 years of experience as an SEO, I can be of good service to you with this.
My results as an SEO expert
Everyone can say that he is a good SEO expert. You just have to prove it.
Below are some of the positions I have achieved for my clients.
Lamelparket – 2900 searches per month – # 1 position
Borrow money – 40,500 searches per month – # 3 position
Personal loan – 12,100 searches per month – # 1 position
Revolving credit – 4400 searches per month – # 1 position
Plumber Amsterdam – 3600 searches per month – # 1 position
iPhone lease – 480 searches per month – # 1 position
Air fresheners – 3600 searches per month – # 1 position
Roof coating – 720 searches per month – # 1 position
Dakdekker Amsterdam – 590 searches per month – # 1 position
Bedrijfsuitje Amsterdam -1000 searches per month – # 1 position
Amsterdam Congress – 170 searches per month – # 1 position
Because of these high positions in Google, these companies generate more traffic and many new customers.
Are you looking for an SEO expert in Amsterdam?
I live in Amstelveen. I have an office in Uithoorn and often do SEO work in Amsterdam South. We can always meet if you are looking for someone in the area. It is also possible to have a Skype conversation with me about SEO.
Do you want to know what results I can achieve as a consultant for your company? Then contact me.